Major Contributors
Joshua Center for Neurological Disorders changing lives since 1996
With deepest gratitude from Joshua Center Kids, their families and staff for the heartfelt support offered by these wonderful organizations without whose support we could not survive and continue this meaningful work.
Becky Ottinger

R.A. Long Foundation
This wonderful foundation continues to support the Joshua Center mission, allowing us to grow our current programs, including Social Skills and Camp. The Joshua Center is eternally grateful for their support. To find out more about the R. A. Long Foundation, visit their website at www.longviewfoundation.org.

Joshua Center is honored to be invited for participation in this annual campaign. The Camps for Kids Foundation is a 501(c) 3 non-profit organization established to send children with disabilities to summer camp. Their motto: "Our children are tomorrow's leaders and we want to equip each child with the necessary tools in order for them to make a positive impact in our society. We believe summer camp is the way to do it. Summer camp is an experience that is limitless in its beneficial contributions to the growing mind of every child." To find out more about the Camp For Kids Foundation, visit their website at www.campsforkids.org.

The Brad Cohen Tourette Foundation, Inc. (BCTF) is a non-profit 501(c)(3) whose aim is to help children who have Tourette Syndrome learn how to exist in the real world with others who don't understand. We support the socialization, achievement, and education of individuals with Tourette Syndrome and the non-profit/tax-exempt organizations that focus on the needs of those with Tourette Syndrome. Visit their website at www.bradcohentourettefoundation.com/.

Through their work with high net worth families, they have a unique understanding of the factors surrounding charitable giving. Visit their website at www.marinerwealthadvisors.com.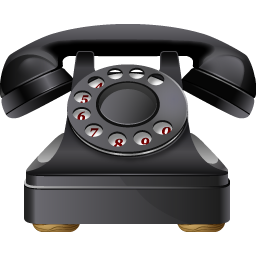 Become a Joshua Center Major Contributor
Call Us at (816) 763-7605